Graduation project
This project was done at the end of my graphic design Bachelor program. As a student of a graphic design course, it was possible to make a project in any particular design discipline. As I am used to work with user interface design in my daily routine at work (and I was already working with it at the time), I decided to go into a different direction than the one that was expected from me: instead of create something digital I was determined to make an offline learning tool, like a book or something similar.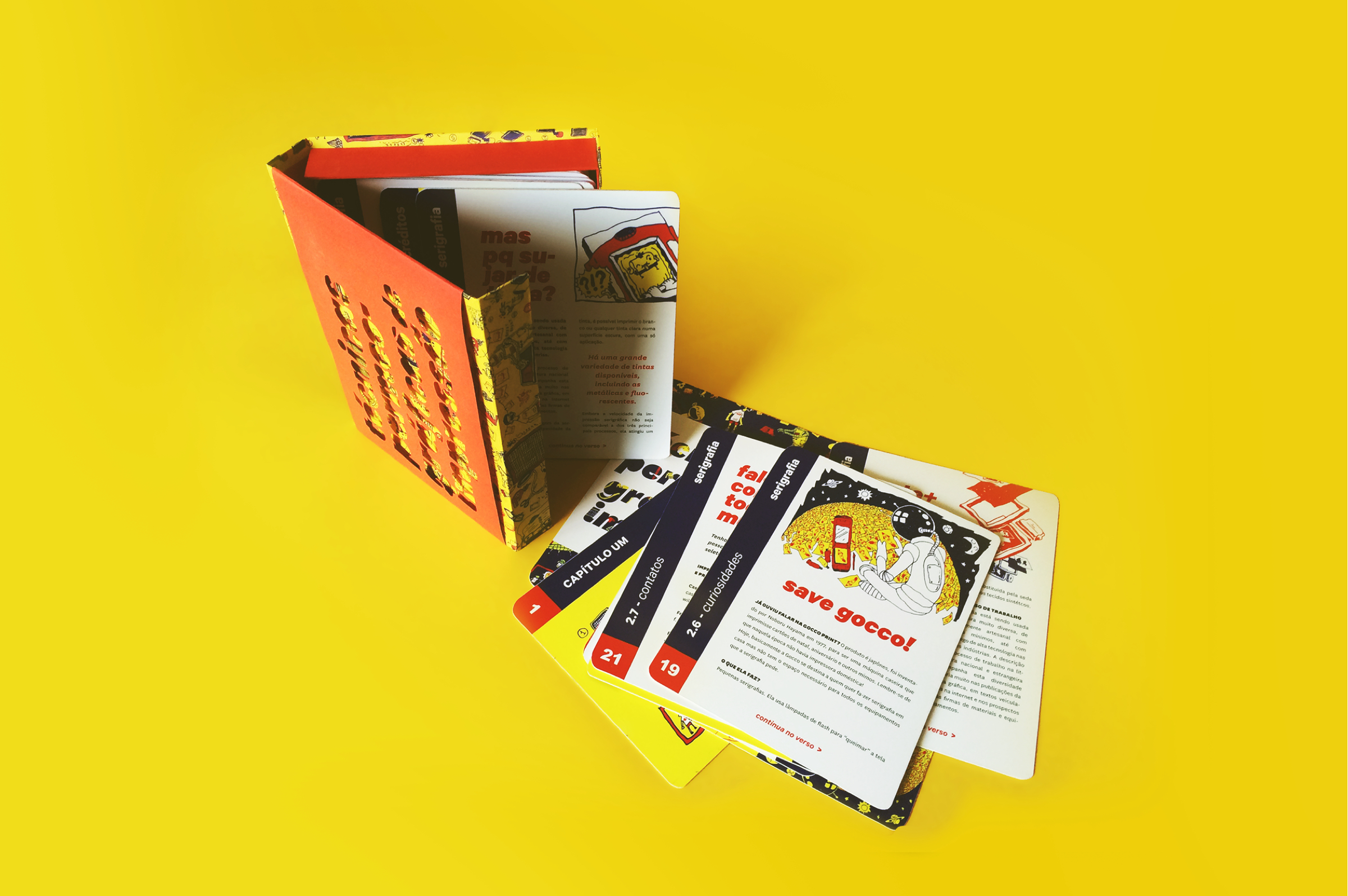 My main goal was to study all the analog printing techniques that was involved in the print production field and turn all that knowledge into something physical, like a practical guide.
I wanted to create a type of book that could be used in classrooms and labs to make the practice of those techniques more interesting and fun - for students and for teachers too.
It was a whole year of study, experiments and design. This work was done in partnership with a close friend of mine, the illustrator Adri Andrade. I researched a lot about the main subjects of the book and commissioned Adri to illustrate specific segments of the book.
I chose him because besides being a big fan of his work, I knew that his style would perfectly match with the book's theme. His work is totally related with D.I.Y. printing techniques and graphic experiments.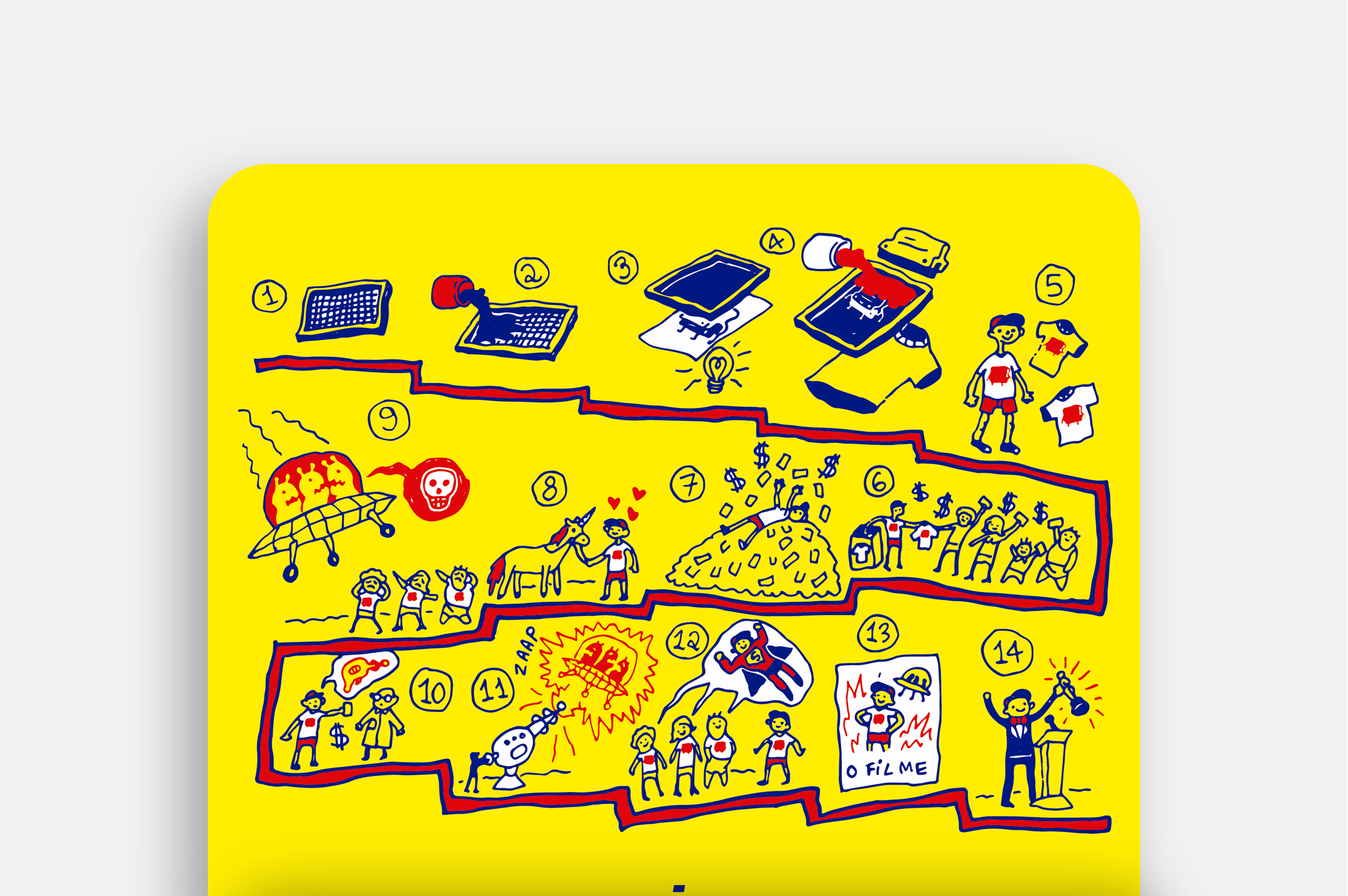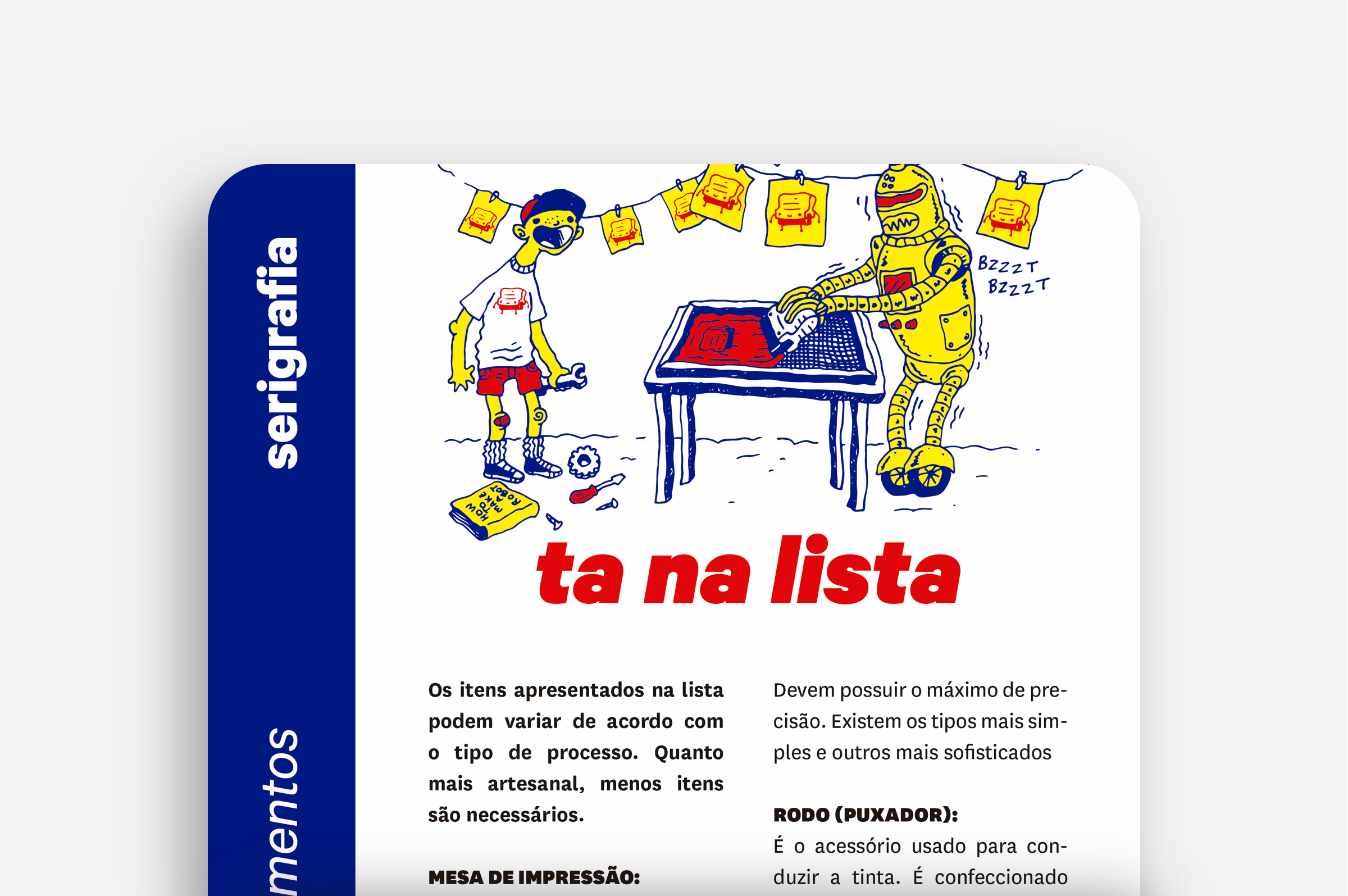 The book was composed by many detached cards, then the reading could be shared by students over a table while practicing the techniques, for example. I designed all the editorial and visual language for the cards, carefully selected the content and worked tightly with the illustrator to create a consistent and unique product.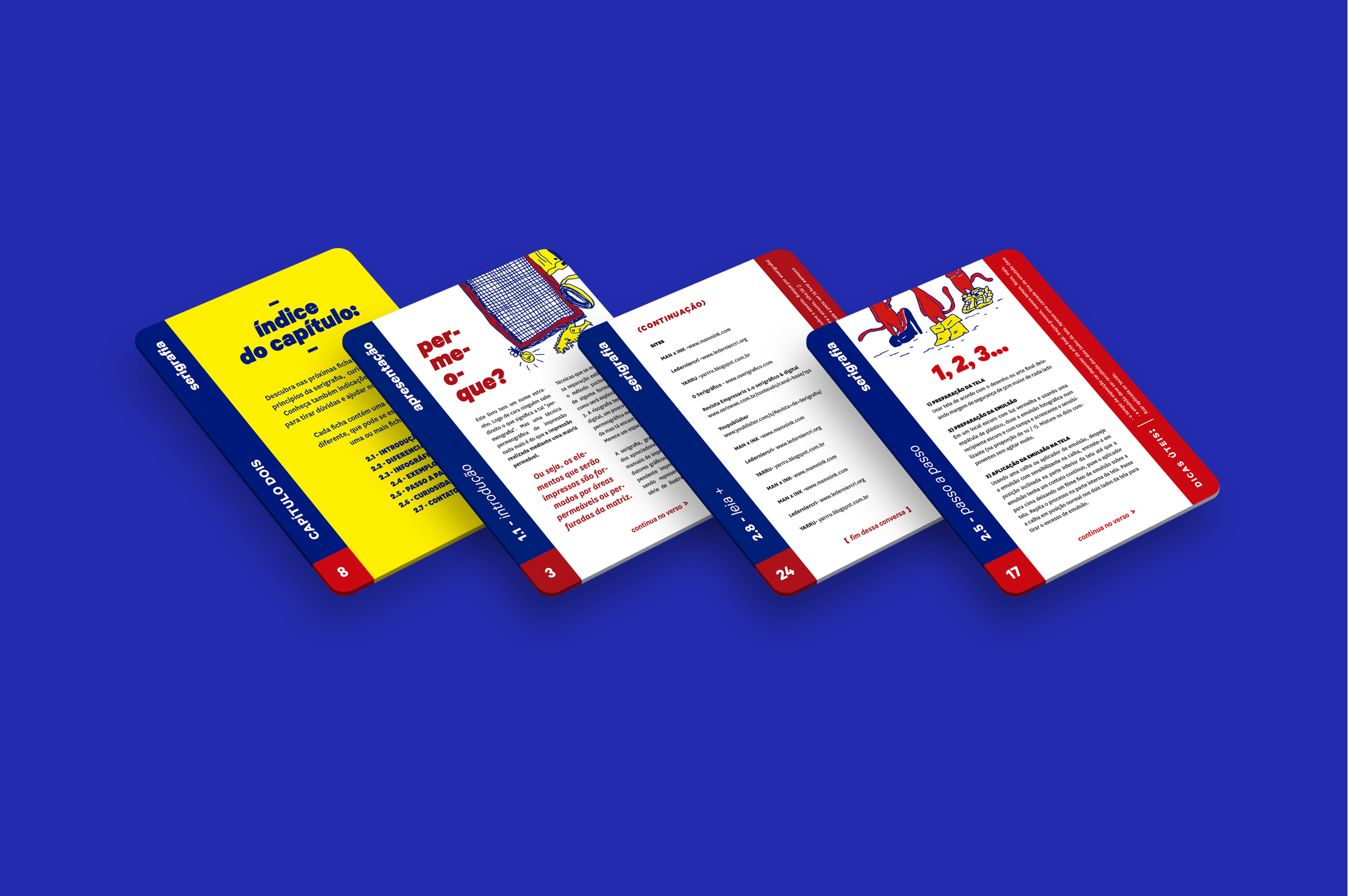 About the project
Client: Graduation Project
Services: Branding, Graphic Design, Editorial
Year: 2014