El Verão Portuñol
In Brazil, we speak Portuguese. But when we receive guests from countries that only speak Spanish, we find a way to communicate with each other, no matter what. Sometimes speaking Portuguese, sometimes Spanish, but most of the time speaking something that is in the middle - that is known as "Portuñol".
For the Brazilian Tourism Board 2018 summer campaign, Isobar Brazil created a whole campaign for teaching Portuñol to our summer guests, inviting them to learn this language in an easy and collaborative way. My role here was to design the "portuñol" dictionary, a website where users could learn portuñol expressions and add new "translated" words into it.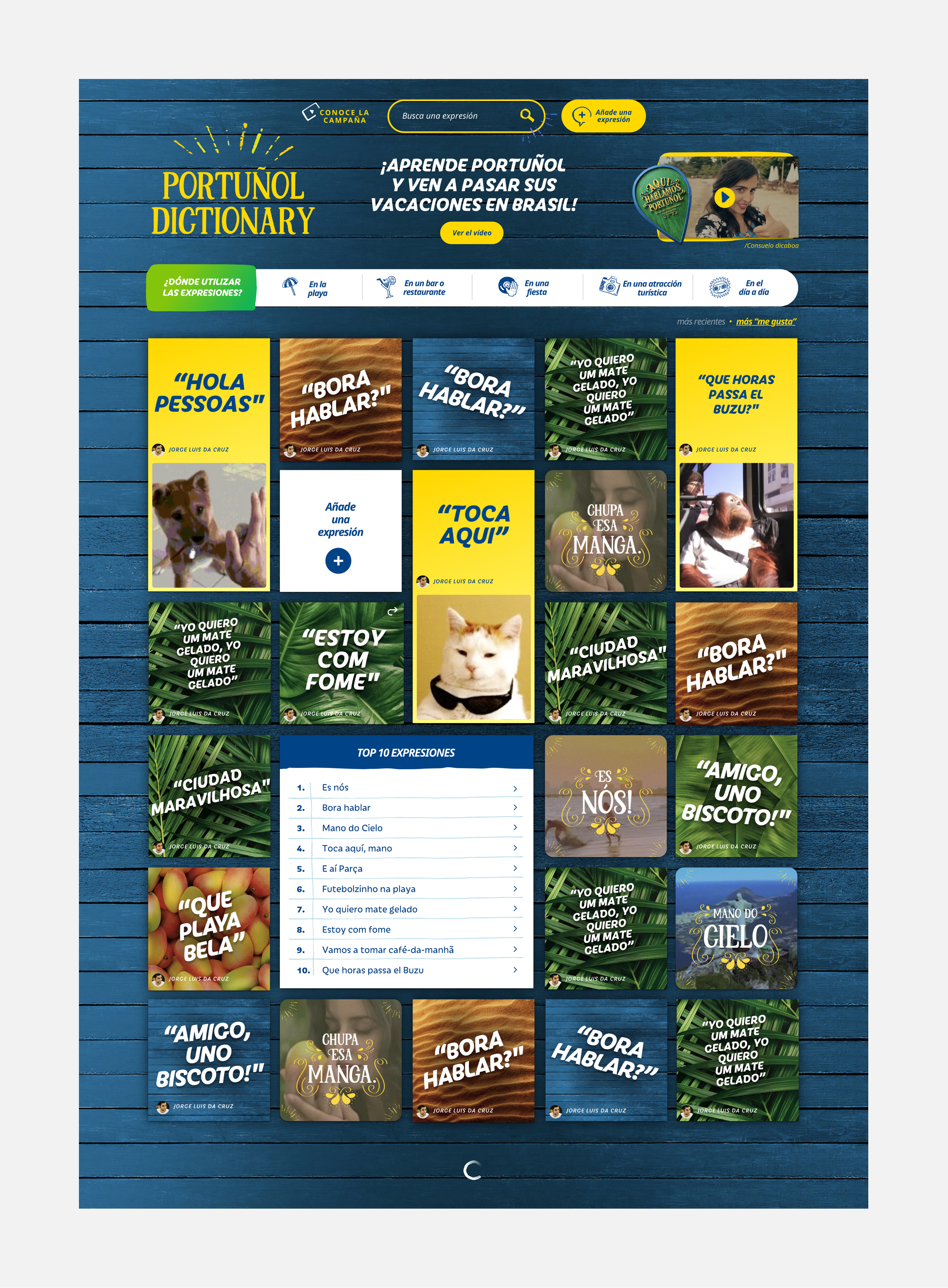 Instead of creating just a text index of all the portuñol expressions, we decided to make something more visual, an interactive platform that accepted both texts and images to describe each different expression of the guide. The user was even able to use gifs on it, making the guide a funny and more interesting way of learning portuñol.
About the Project
Client: Embratur
Agency: Isobar
Services: UI/UX Design
Year: 2017
Case Study: Isobar
Credits: Cynthia Machado, Paulo Ribas, Victor Lavenère, Lídia Pessoa, Vinícius Dias, Daniel Gomes, Renata Aspin, Felipe Araujo, Camila Gomes, Thiago Grossi, Thomas Davini, Yuri Faccioli, Pedro Sanguiné. Creative Directors: Alex Coelho and Fill Braga. Executive Creative Director: Mateus Braga.