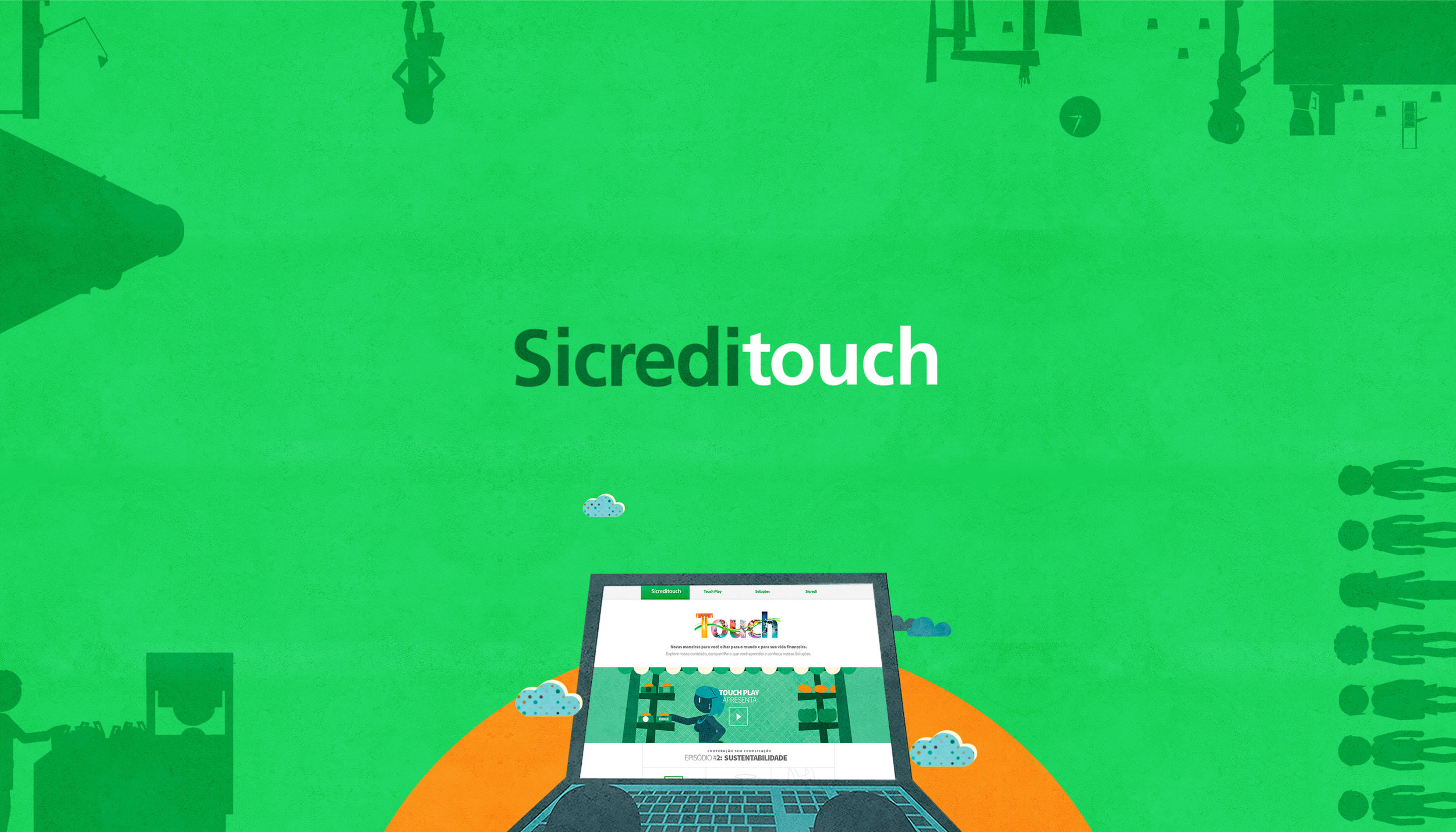 Sicredi Touch
Sicredi Touch is a digital platform made for the young segment of the financial cooperative initiative Sicredi.
It's a different approach to talk with a younger generation about financial subjects, like saving, citizenship practice and environmental preservation.
My role on this project was to design the UX and UI of this experience. Working together with the creative team we designed a whole new platform for them. I designed the interface of a fully responsive website - mobile, tablet and desktop - so the content could be viewed from any gadget.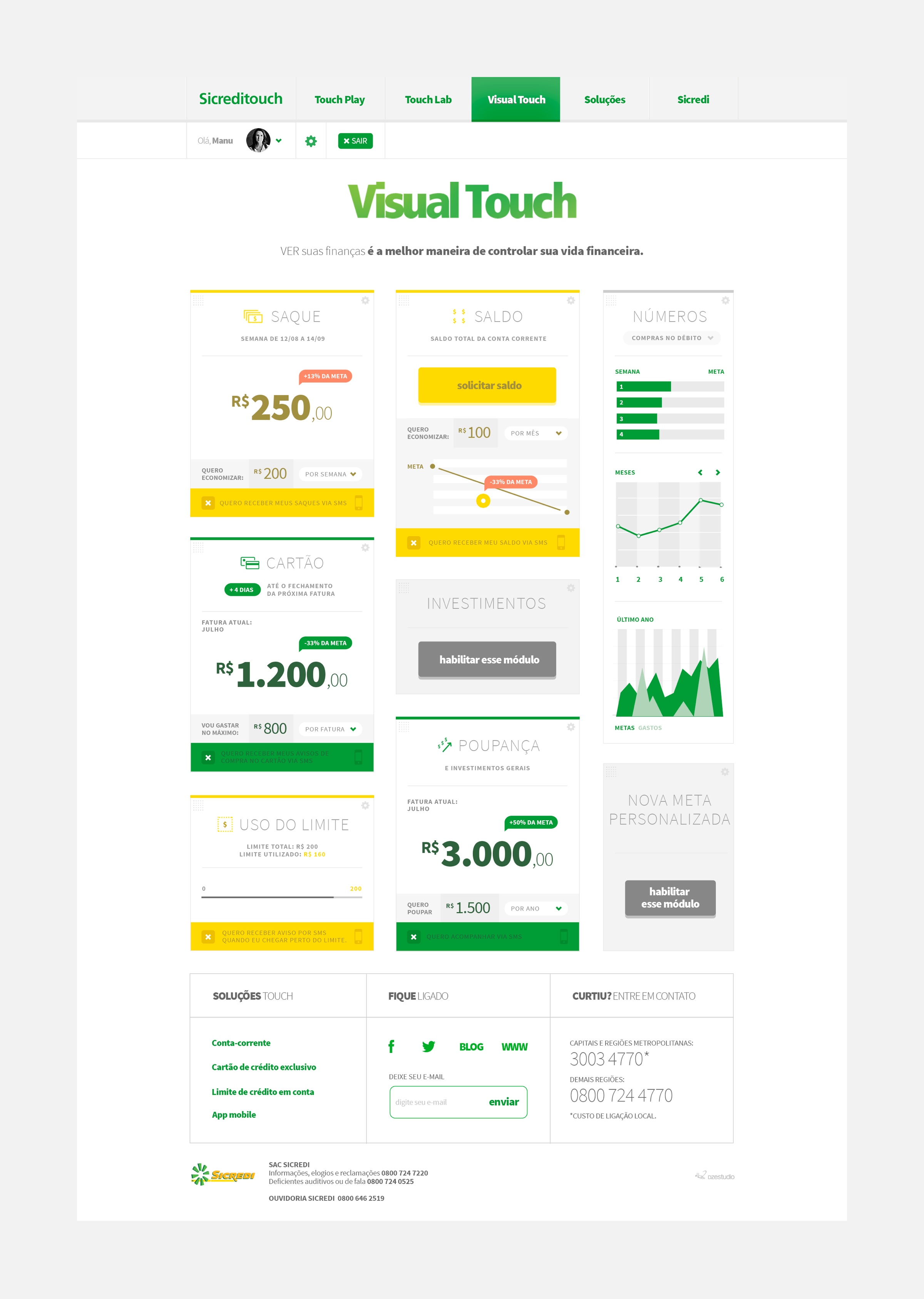 It was important to maintain the financial cooperative identity, but at the same time we created a visual language to be used in infographics, social media ads and other graphic materials, aligned with the motion graphics and illustrations - which were made by Rocket Studio and were fundamental for the success of the project.
About the project
Client: Sicredi
Agency: DZ
Services: UI/UX Design
Year: 2014